My Freelance Journey – Ali Irfan, Social Media Expert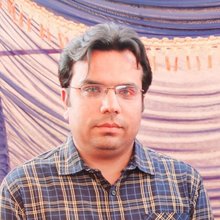 This is Ali Irfan from Pakistan; A passionate online entrepreneur with extensive skills that include Wordpress, Graphic Designing and Social Media Management (SMM being my specialized skill).
I started off the freelance journey back in 2015 on different freelancing platforms; I have been given multiple projects on Web Designing and Social Media Management. As a part of learning I have completed different online courses. Moreover, I have certifications in multiple disciplines like Word press, Digital Marketing and Social Media Management that was conducted by Digiskills (a State funded program).
I always prefer Customer Satisfaction and Honesty over money that is why my clients always reward me with 5 stars and positive reviews which keeps me going and I make sure I have no problems with going the extra mile for a client who is not quite satisfied. I have worked hard enough to earn testimonials like

"He is Patient, honest and kind. He put my satisfaction FIRST and NOT money. He worked very exceedingly hard and fast to promote my very new business"

.
While exploring new things I came across "GigOnomee Marketplace" and found it quite reasonable to work at.

So here I am offering my services as a Social Media Manager.
GigOnomee Blog Posts
Freelance Social Media Expert (Pakistan)